http://bit.ly/1DCt06V
Secondhand Smoke Tied to Depression in Kids after 1 Year


Exposure to secondhand smoke (SHS) is linked to depressive symptoms in children and teens — at baseline and 1 year later, new research shows.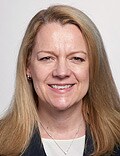 A study of more than 1500 elementary school students in the Montreal, Canada area showed that SHS exposure in both homes and cars was significantly associated with higher scores on the Depressive Symptoms Scale.
There were also significant associations between both types of SHS exposure during 5th grade/baseline and higher depressive symptoms in 6th grade, as well as an association between 6th and 7th grades.
However, any type of exposure "at any age did not predict depressive symptoms two years later," t

he researchers report.
"Because this was a prospective study, we were able to follow this group over multiple years," coinvestigator Karen M. Wilson, MD, professor and division chief of general pediatrics and vice-chair for clinical and translational research, Icahn School of Medicine at Mount Sinai and Kravis Children's Hospital, New York City, told Medscape Medical News.
"We found a significant relationship between overall exposure and development of depression, as well as a relationship between exposure at time 1 and depression 1 year later. Although it was interesting that that did not hold up into the second year, there are some possible explanations for that," she said.
These include that the investigators did not assess children who themselves started smoking during the study period. "It's possible that kids who were depressed were more likely to go on and smoke; we just don't know that," said Wilson, who is also the chair of the American Academy of Pediatrics Tobacco Consortium.
via Blogger http://bit.ly/2AxU5M0